Featured
Guidelines and Attributes for Effective Independent Board Leadership
With Rakhi Kumar, Head of ESG Investing and Asset Stewardship
Stewardship and ESG
Incorporating Sustainability into Long-Term Strategy: In an age of rapid technological change, companies must articulate strategies around both good governance and talent development.
Managing more than $176 billion in ESG assets, we draw on a rich heritage of helping investors meet their ESG objectives.
More Resources
Snap Inc.'s decision to go public with only non-voting shares set a new precedent and quickly reignited debate about unequal voting share structures and the implications for shareholder rights.
The crucial role of activists in bringing positive change to underperforming companies.
Gender diversity is one dimension out of many that we consider when evaluating board quality.
Guidance for directors on ways to identify and mitigate reputational risk in pay.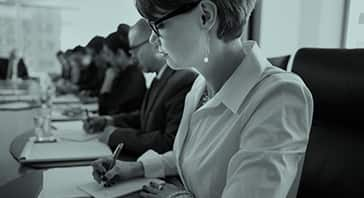 South Korean stocks appear to offer compelling value, but family owned conglomerates present governance challenges.
SSGA is a strong supporter of the principles of good stewardship that are embodied in the Framework for Promoting Long-Term Value Creation for US Companies.