ONBOARDING & ONGOING SUPPORT
Every plan is different, and so are your concerns. Through our dedicated client engagement team, we connect your most pressing needs with the best of our capabilities to help you build the best retirement plan for your employees.
Managing the Implementation Process
Our client engagement team works closely with you on plan and investment changes. We provide:
Leadership and coordination of investment changes that minimize impact on your participants
Support of plan changes, such as mergers, consolidations or change of record keeper
Creation of communications to ensure your participants understand the changes being made to the plan
Client Engagement Overview

Implementation is Only the Beginning of Our Relationship
You've chosen new solutions for your retirement plan, and participants have made their investment decisions. Critical to the continued success of your plan is ongoing support that:
Keeps the evolution of your plan's needs top-of-mind
Develops new strategies and ideas for your participant communication programs that drive results
Provides you with ongoing information, support and evaluation practices—when and how you want them
Working with DC Providers
We recognize the importance of working closely with your other DC providers, including record keepers and trustees, to ensure we meet the needs of your plan and your participants.
We have a dedicated team of relationship managers servicing record keepers
All of our DC investment solutions are available to be traded with most record keepers
We also have established procedures and automated trading to help ensure seamless service for our clients
This information is for informational purposes only, not to be construed as investment advice or a recommendation or offer to buy or sell any security. Investors should always obtain and read an up-to-date investment services description or prospectus before deciding whether to appoint an investment manager or to invest in a fund. Any views expressed herein are those of the author(s), are based on available information, and are subject to change without notice. Individual portfolio management teams may hold different views and may make different investment decisions for different clients. There are no guarantees regarding the achievement of investment objectives, target returns, portfolio construction, allocations or measurements such as alpha, tracking error, stock weightings and other information ratios. The views and strategies described may not be suitable for all investors. SSGA does not provide tax or legal advice. Prospective investors should consult with a tax or legal advisor before making any investment decision. Investing entails risks and there can be no assurance that SSGA will achieve profits or avoid incurring losses.
Performance quoted represents past performance, which is no guarantee of future results. Investment return and principal value will fluctuate, so you may have a gain or loss when shares are sold. Current performance may be higher or lower than that quoted.
Latest Thinking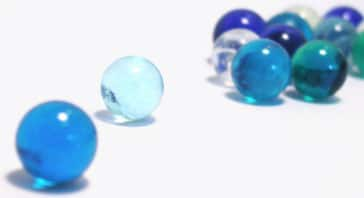 Participants can get in their own way when managing their portfolios. Re-enrollment may be an effective way to improve their investments.