Aligning demographic change with new workplace approaches and policies.
We are switching gears. The way we live, work, consume, and save are changing not only in our market, but across the globe.

These changes are accelerating within retirement savings schemes as the responsibility for funding retirement increasingly falls to the individual, thanks to a shift from traditional defined benefit pensions to rising defined contribution constructs. Lifestyle and life expectancy changes coupled with increased savings autonomy suggest a new retirement paradigm; however, attitudes, policies, and infrastructures haven't kept pace, creating the potential for significant strain on social systems. But there is an opportunity for governments, employers, and individuals to get ahead of and correct for the societal stress that could come from mismatched population and-retirement savings infrastructure dynamics.

At State Street, we have experience with preparing each, vital constituent for the new era of retirement; from participants, to employers, to governments seeking policy insights. To learn more about how our interdisciplinary team can support your organization in facilitating change, contact us.
The World is Aging

Not only are people living longer, but older people are quickly becoming the largest cohort across the globe.

Percentage of Population Over 80 in 2045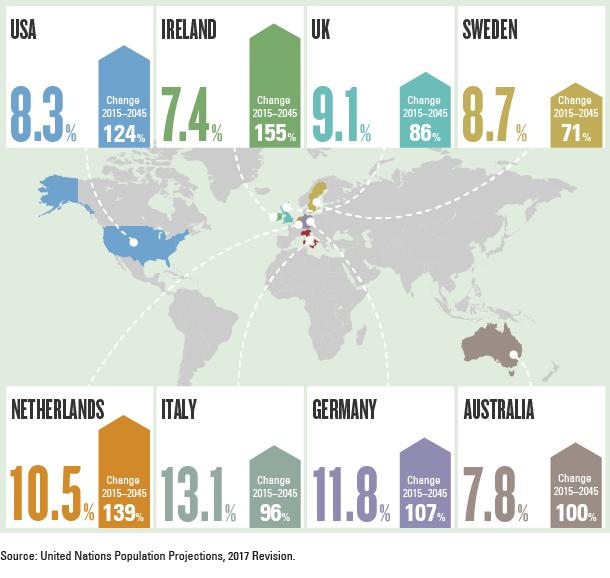 Retirement is Now Much Longer
People who retire earlier and live longer are facing decades during which expenses must be met. This new, extended phase in life increases the potential for financial insecurity, creating a burden on governments, employers, and working individuals.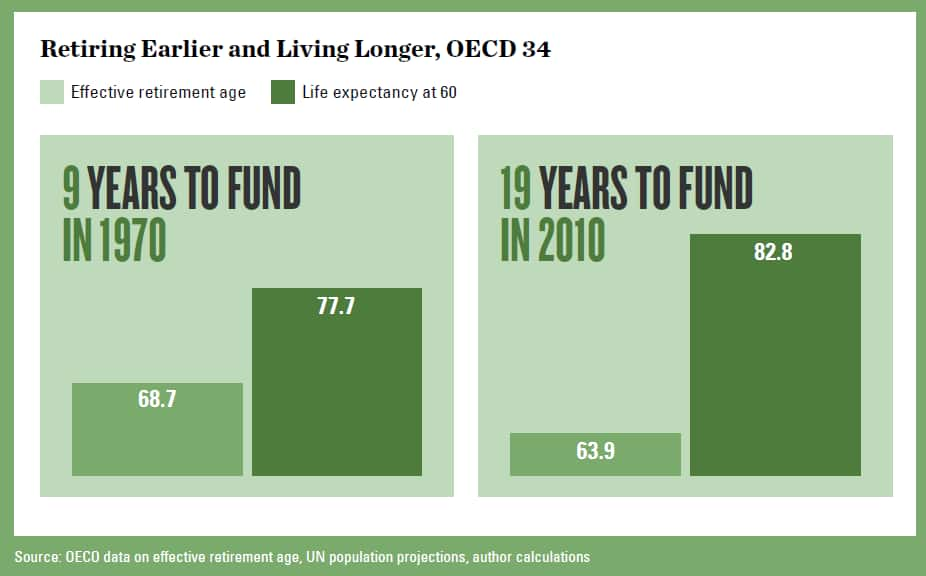 The 'Working Life' Must Be Redefined
Dependency ratios, used to measure the pressure on productive populations by dependent populations (such as retirees), are under strain. One solution — to both the data and the human experience — shift the expected working life boundaries to reflect the new demographic era.

For some, extending working life is not feasible. For others, working longer and more flexibly, could promote:


Such advantages can translate into healthier and more secure citizens, contributing to longer-term societal benefits.
Stepping Stones to Change
Find Out More
For deeper insight into the global impacts of demographic change on how people work, consume, and save — and what this means for societal and retirement savings infrastructures — read our thinking on Global Demographics and Retirement Implications.